You found us most probably either thru a Google Search, as we are on Page 1, position 1-2-3 for the keywords "Webdesign Agency in Tirana" or "Web Development Company in Tirana", or, by a direct recommendation from one of our clients or partners.
Although we really love organic growth, slow and steady, based on reputation, useful and insightful articles that we write and obviously the high-end design and code quality our clients love and spread, we are very aware that often this is not enough to be known by our audience.
For this reason, our Online Marketing Department has 5 clear directions and divisions on how to bring our and your website, product, business or service to your audience. In an efficient way. So that you can be visible, know and requested. To be seen in Google Search as higher as possible.
Below we described in a professional yet accessible language these 5 directions of the Online Marketing we provide for our clients (and us, because we grow also our own startups and need this like air).
Online Marketing Services
Google Ads: PPC Campaigns
SEO Services
SEO Audit
SEO Copywriting
Social Media Marketing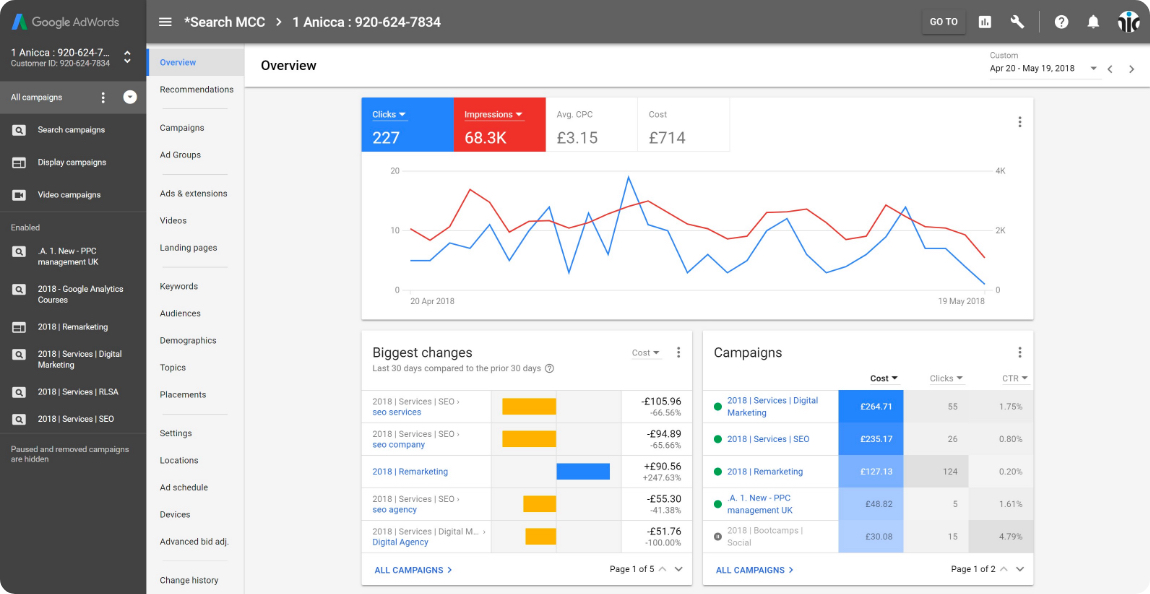 Google Ads. Facebook Ads. Instagram Ads
Google Pay Per Click Advertising (PPC), or Facebook & Instagram Ads are one of the most widely used online advertising payment schemes adopted by many search engines such as Google, Bing, and Yahoo.
It is true that we at Mobiteam love organic growths. For our own products and startups, we focus a lot on organic traffic and growth. That is how you found us as well – organically on Google Search. Mobiteam is on Google Page 1 position 1-2-3 for the hottest keyword withing the web design agencies and web development companies in Berlin.
Yes, the results are lasting longer than a paid campaign, nonetheless, to have an initial ignition, a PPC campaign is highly recommended. We and many of our clients can't wait several months for their organic (SEO) results and therefore need an immediate result for their business. Which is why, Google Ads, Facebook & Instagram Ads are the most appropriate options to go for.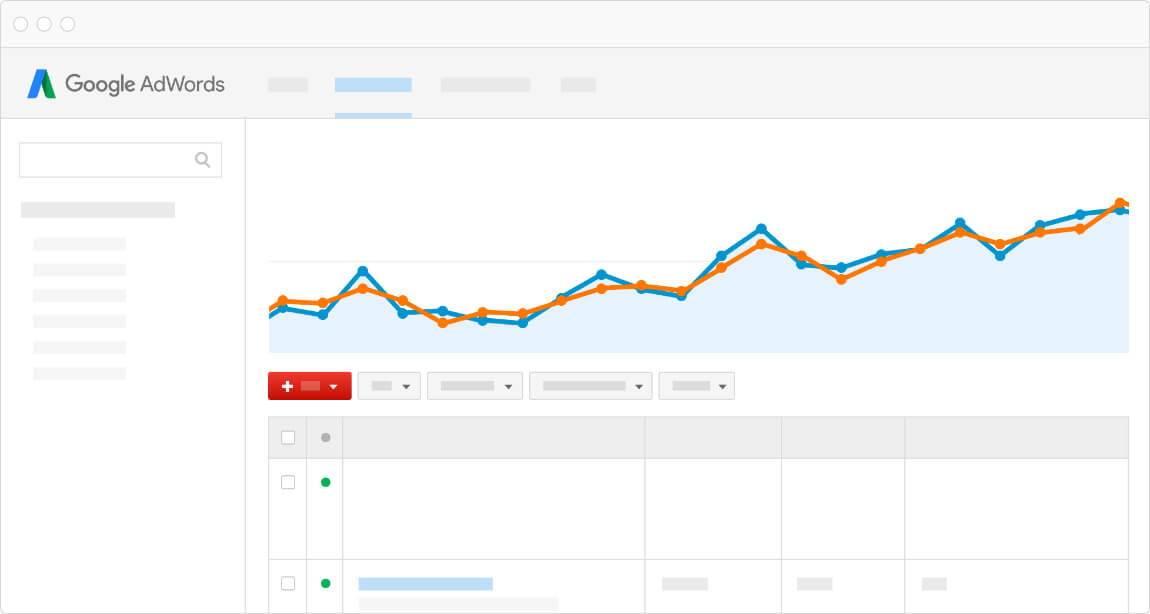 Why is PPC an effective way to advertise?
Numerous users see your advertising, but you only pay for those who click on your site, hence the name. We can make your advertising visible only to those who fit the profile of your ideal customer. Therefore, a more targeted advertising campaign and, more efficiently spent budget.
With Google advertising, you start selling from day one of establishing your online presence. You don't have to wait a long time to redeem your initial investment. Compared to traditional SEO optimization services, where the investment is repaid over time, and the added value is seen after a few months, Google Ads works fast.
Your ad only appears in front of those who are interested in your product/service. We will pick out for you well-targeted keywords that convey the intention to buy. That way, you get a good value on online promotion with the money invested and competitive advantages on the market.
In fact, the very same strategy applies for Instagram and Facebook Ads as well. The campaigns are complementary and go hand in hand with Google Ads.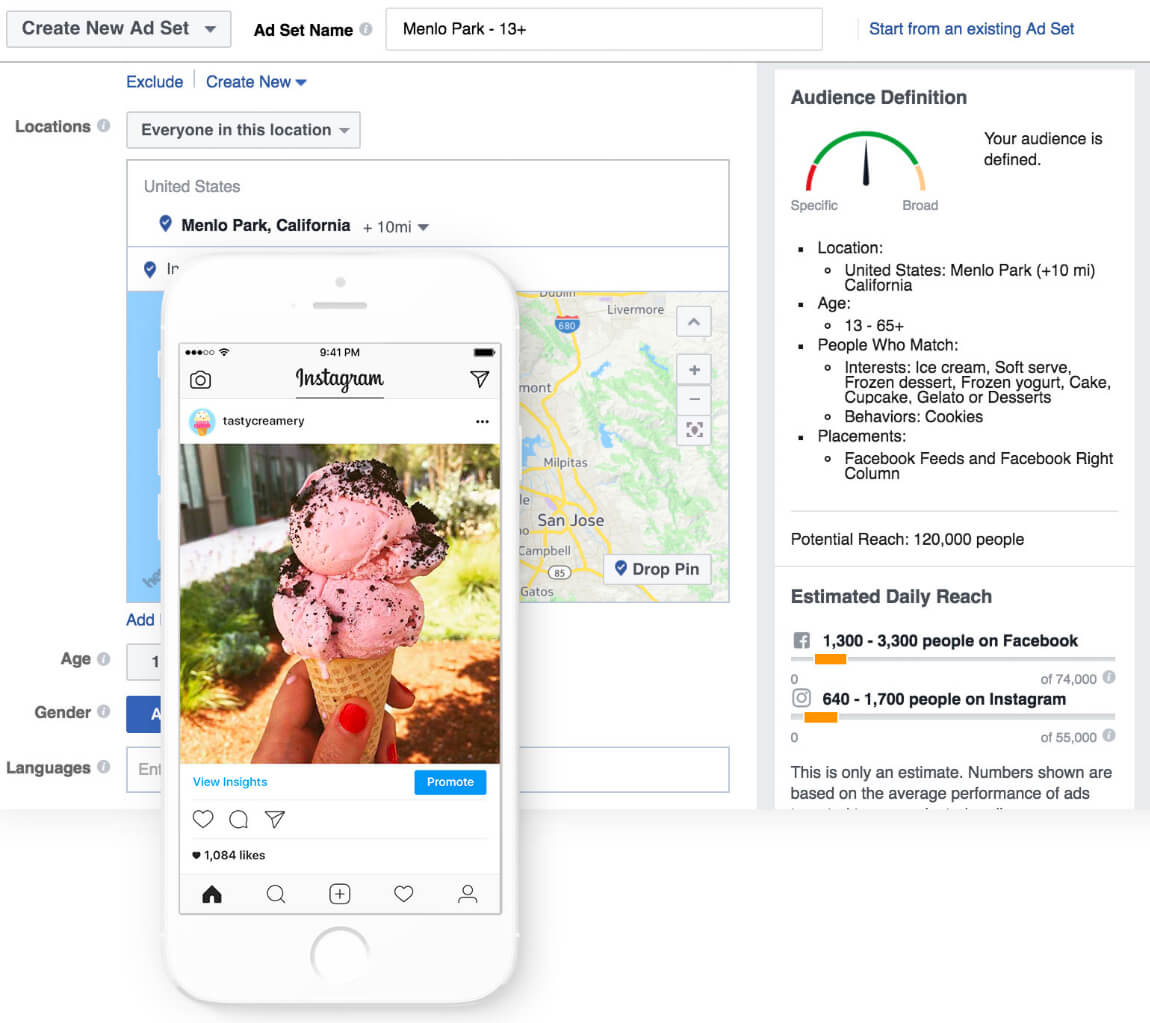 Pay Per Click Advertising complements SEO optimization services and Social Media Marketing services.
They are suitable for those who want to have excellent online visibility. Through remarketing campaigns (tracking the potential buyer), you manage to complete transactions with buyers who are harder to decide or postpone the purchase.
Ready to boost your website, institution or business through PPC with Google Ads? To be above your competitors and in front of your potential target group, readers and clients? Let us, Mobiteam GmbH, work on this topic, with our proven experience and know-how.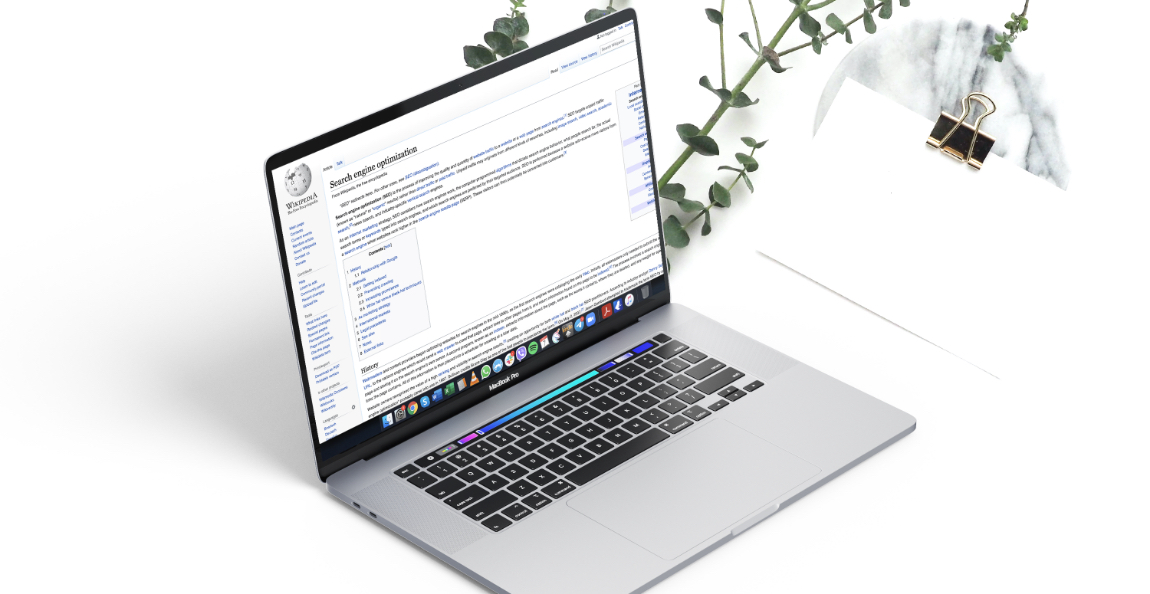 No doubt SEO is a complex field, which includes many actions of optimization and promotion of websites. The big companies spend on this big 6 figures numbers every year, to be present where is needed and when is needed so that they reach their user target and the potential client.
Obviously, you don't need a load of cash budget to get the results. With a more modest budget, but with the right team, knowledge and know-how, you will get your needed results.
---
Find out how Mobiteam can perform them in a logical fashion and with great consistency. By using SEO optimization strategies, we aim to improve your visitor's experience and subsequently increase the visibility of your website.
Mobiteam helps you get more qualified traffic from search engines.
Here are the domains that we cover with SEO:
Marketing: SEO is a component of Search Engine Marketing (SEM). SEO uses marketing strategies that work with a good knowledge of your business goals.
Programming: we add appropriate SEO tags and redirect old pages to new structures, we optimize your website code, and so on.
Analysis/mathematics: working with numbers, synthesis, reasoning, data analysis. We use over 50 measuring instruments, and we know what your progress is precise, at any stage of the project. Once we have all the measurements taken, it is obvious – we can improve knowingly!
Our On-site SEO services include:
Title and meta description optimization, Open Graph tags;
Texts, images, URLs, internal links optimizations;
UX / UI (improving the user experience): we test, experiment, optimize, and work to improve the ease of use of the website and optimize the conversion rates.
Off-site SEO services include:
Publishing advertising news on relevant sites;
Placing banners and links on blogs in your niche or on popular sites, etc.
And here is the detailed description of the work process we provide for the SEO services:
Increasing the degree of user-friendly experience;
Text optimization;
Image optimization;
Title optimization;
Optimization of meta descriptions;
Improving the website architecture;
Correction of code validation errors;
Discovering new promotion/growth opportunities;
Optimization of the URL structure;
Optimizing the structure of internal links;
Optimizing page load speed;
Code compression;
Correction of errors on the site (links and dead images).
Does your website, institution or business need to be lifted up in the search results? To be above your competitors and in front of your potential target group, readers and clients? Let us, Mobiteam GmbH, work on this topic, with our proven experience and know-how.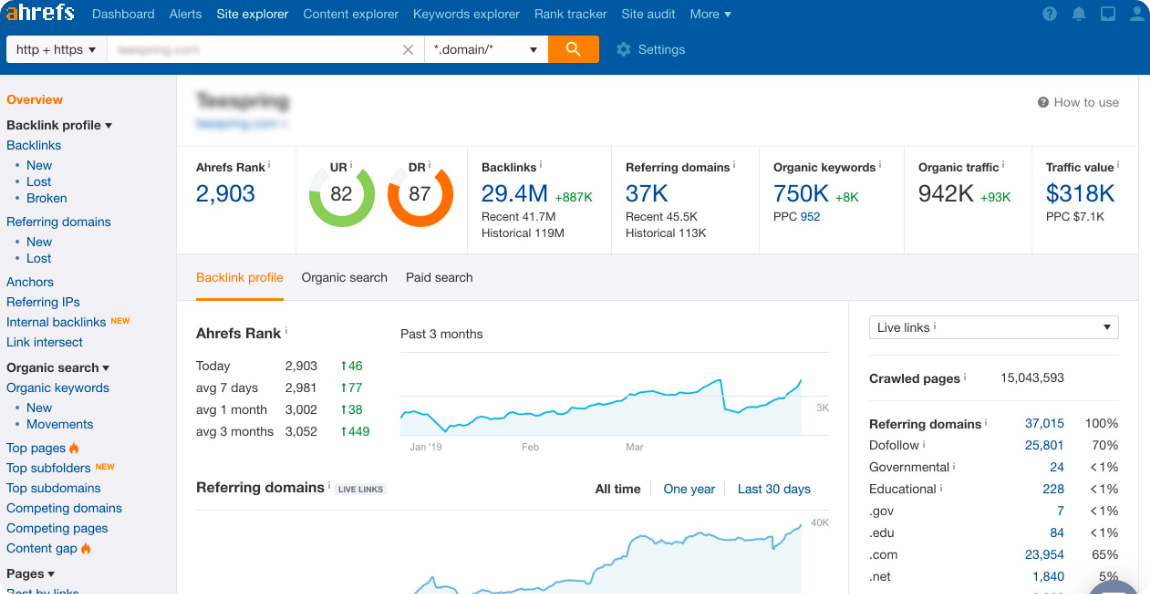 SEO Audit is a complete analysis of the entire website to handle all of its SEO and UX errors.
---
Search Engine Optimization Analysis
We review your site to track its critical mistakes but also its most effective online advertising opportunities. A proper SEO Audit from Mobiteam GmbH would provide useful information on the website's level of SEO optimization, namely:
On-page optimization
Off-page optimization
Loading speed, the authority of the website, etc.
In the "optimization area," we will outline the critical errors of your website. We will then give you detailed advice on how to improve your website's overall "health" and how to avoid committing mistakes in the future.
SEO Audit Goals
The SEO Audit aims to recognize the website's main issues, i.e., those that constitute an obstacle to placing your website higher in the search engine results. To help you enhance your online presence, we show you the list of problems found and solutions for each of them, based on best practices and experience.
How do we do it?
To collect information, we use the following resources:
SEO Tools that illustrate the search engine efficiency of the site:
Google Page Speed Insight
Google Mobile-Friendly Test
Screaming Frog,
Ahrefs
GTMetrix
Open Site Explorer.
After delivering a detailed and well-documented online SEO Audit, we can help you resolve issues and improve your Google results position by providing SEO services.
Not sure if your website works at its best SEO capacities?
To be above your competitors and in front of your potential target group, readers and clients? Let us, Mobiteam GmbH, work on this topic, with our proven experience and know-how.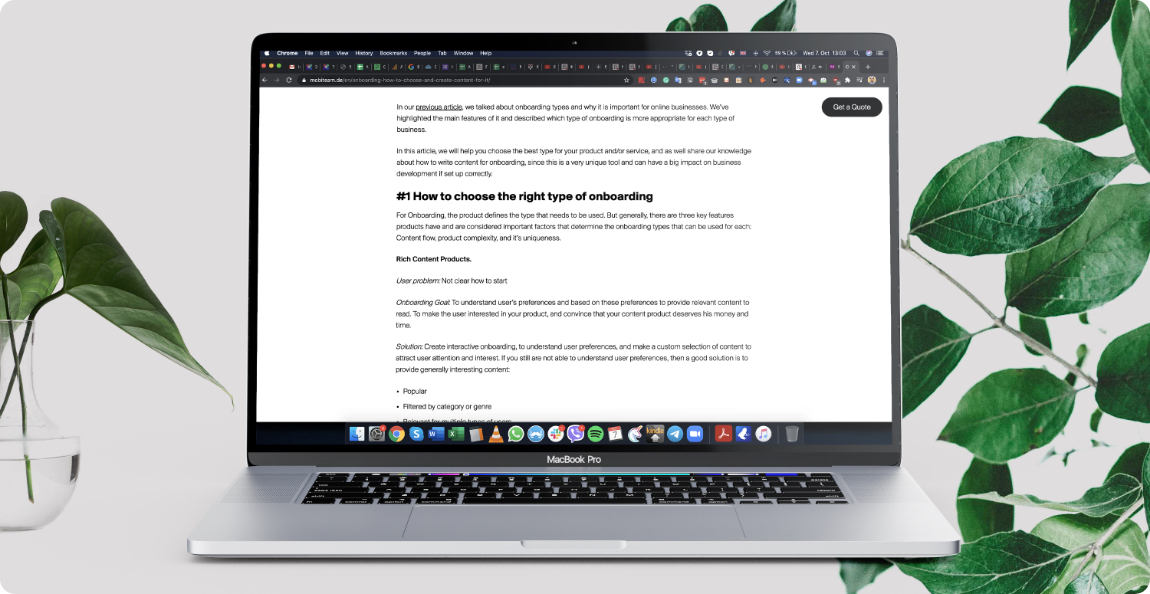 I guarantee you have seen some of your competitors' websites and you liked them and thought to have a similar message, vibe, philosophy, wording. That is normal, because they did a fantastic job on SEO copywriting, getting your attention and interest. That's the supreme goal. Job is done!
---
Our On-site SEO services include:
There are many other competitors of yours, who sadly (luckily for you) will never succeed, for many reasons. In this case – specifically because of the poor copywriting. No clear message, no intrigue, no clear wording, a mess in texts, copy/pastes, no clarity. The visitors are confused about the abundance of the texts and leave the page within 3-7 seconds.
Mobiteam GmbH grew organically including due to our clever content, articles, blog posts, and of course – a straightforward, honest and catchy texts.
We only write about the most sought after topics, since they reflect people's actual needs. The goal is to figure those needs out first, then meet them with some practical solutions. That is always on our mind before we are starting to create the content for your web page.
We know how and when to use keywords in your content.
This process is called keyword optimization. It represents a part of On-Page SEO – a concept you should familiarize yourself with as much as possible if you want to have an impact online.
We create opportunities.
When accessing a link, all users want to solve their problems and find solutions that are easy to grasp and implement in practice.
We write content that sells.
We develop a conversational marketing tone, in an easy-to-understand language, that sells and helps your business grow. Our persuasive writing will help your customer buy your product or service.
We know your audience is unique!
Although they may have the same goals in mind, the people who visit your website are often very different from each other. Each of them has different levels of education, expertise, experience, and knowledge. As a result, we make content for your page that's much more flexible, using various presentation methods: visual, auditory, written, and other interactive forms.
Do you feel your website and online presence needs a revamp in its wording and a clear message? Let us, the professionals, do this in the right way for you.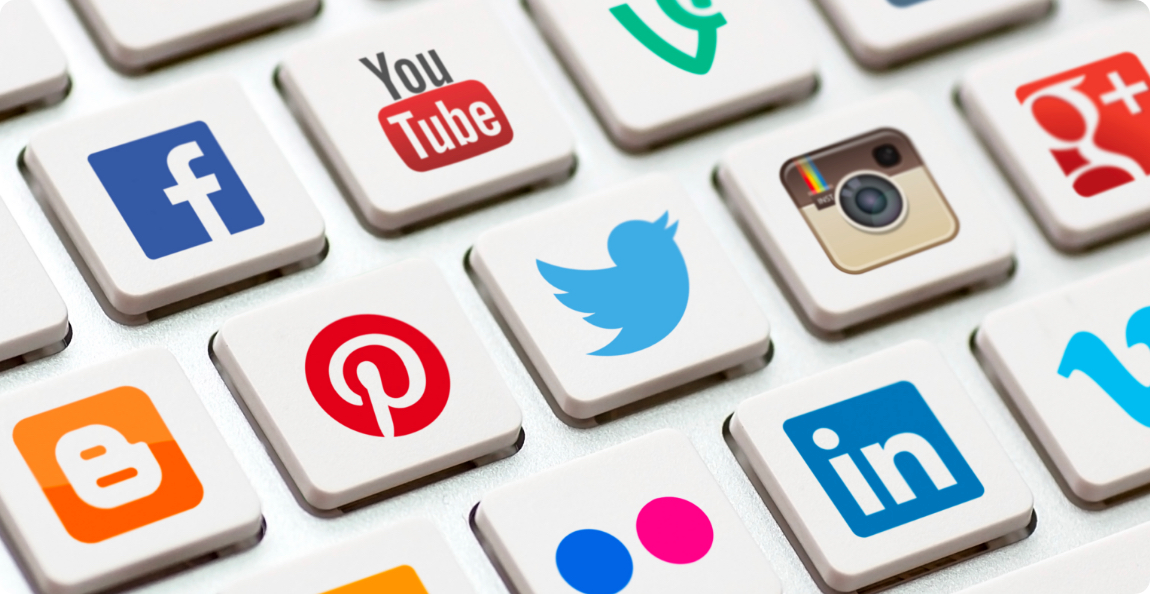 We talked about the importance of Copywriting, SEO and PPC. As you got the feeling, they all come hand in hand and somehow complimentary. It is much wiser and better to combine them, a little of everything, instead of one. You know it from the management courses – Risk Spread and diversification.
However, in our current times of internet addiction, the one option that must be considered immediately to be used is Social Media Marketing. Of course. According to Statista, 4.5 billion people now use the internet, while social media users have passed the 3.8 billion mark. Almost 60% of the world's population is already online. Globally, more than 5.19 billion people now use mobile phones, with user numbers up by 124 million (2.4%) over the past year.
It's a shame to not leverage social media and this Holy Grail.
---
What does Mobiteam do for that?
We create successful, customized social media strategies for your website. That means that we use a series of tools and knowledge of SMM (Social Media Marketing) that have proven results, over time, for any of our customers. Here are the 4 social channels available for online promotion:
By this moment, AR technologies are used in multiple fields of the healthcare system, such as:
Facebook
Instagram
LinkedIn
Pinterest
We are increasing your online visibility on social networks
That means that we take responsibility for managing your social media accounts. That includes taking care of visitors' opinions on these networks regarding the business you have, implicitly the quality of your services and products. To share the information, posts they will engage, read and act accordingly to our scope.
Posting events/contests, news, and descriptions of your offers, services, and campaigns on Social Media networks
The goal is transforming your business into a well-known brand, which we maintain through well-calculated methods on the online market, focusing, of course, on the social networks mentioned previously.
We periodically analyze the results obtained by our social media marketing management. We take note of what worked and what didn't and the critical elements of the campaigns we started. That helps us understand what exactly had a substantial impact on the public and what left it indifferent.
That is how we find the most appropriate content to rely on in the future to promote your online brand further. This way, we improve, every time, the quality of the content posted and the various elements that bring profit on social media.
Creating advertising campaigns through Facebook, and Instagram Ads
Each social media promotion campaign is developed by our experts thoroughly, with the strict goal of making a profit or the requested action, may it be a click, subscribe, register, download or buy.
Concrete Work Steps We Take To Achieve Our Goals
Depending on your current level of promotion on social media, Mobiteam goes through the following steps with you:
Create a Facebook Page, Business profile
Creating a cover design.
Making qualitative, informative, and at the same time, engaging content.
Daily posts and distributions.
Creating photo albums on Facebook.
Uploading videos to Facebook.
Facebook Quizzes / Pools.
Monitoring activities carried out.
Deleting SPAM.
Conducting research and gathering Likes on relevant pages.
Creating and managing the advertising campaign.
Constant reporting of the results obtained.
Does your website, institution or business need to be lifted up on the Social Media? To be above your competitors and in front of your potential target group, readers and clients? Let us, Webstudio, work on this topic, with our proven experience and know-ho